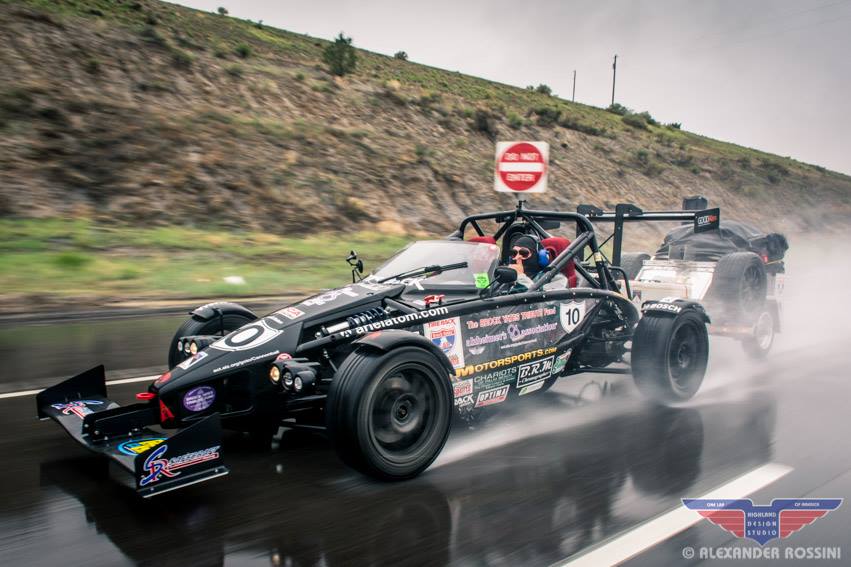 Proven effective in One Lap of America, Ultimate Track Car Challenge, and countless track day laps, our products transform the Atom from a go cart to a formula car in handling and performance.
This package consists of the rear swan neck Raptor wing, a front top mount F1 style single element wing, and the necessary mounting uprights.
Back to back testing at VIR proved that the GOODAero packaged outperformed the factory aero package by more than 2 seconds per lap.
Total front and rear wing package with uprights and mounting bases (overhead mount) – $7799