We offer packages for a variety of makes and models. In each case, we have seen multiple-second-per-lap improvements with the use of the Raptor wing and other available aerodynamic components. If you do not see your car listed here, we have individual components available or can custom design and manufacture any component you're looking for. Prices do not include shipping or tax charges.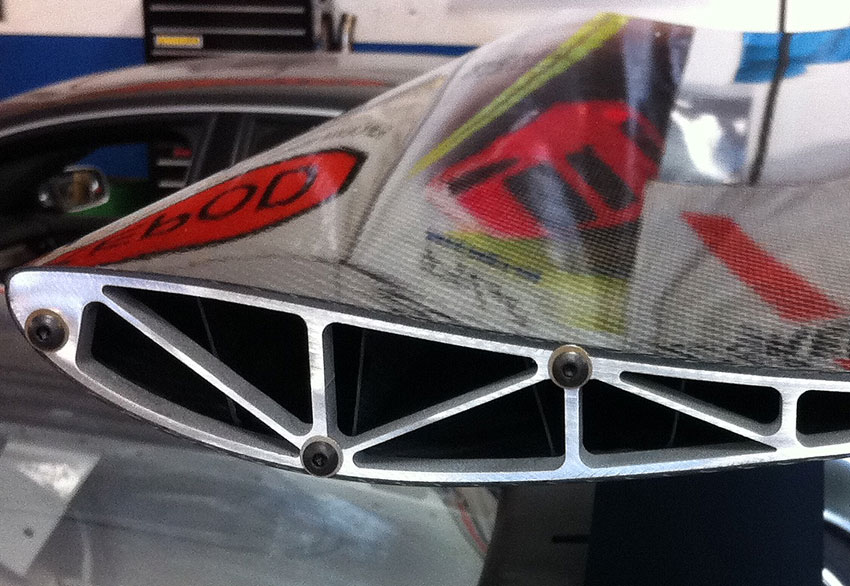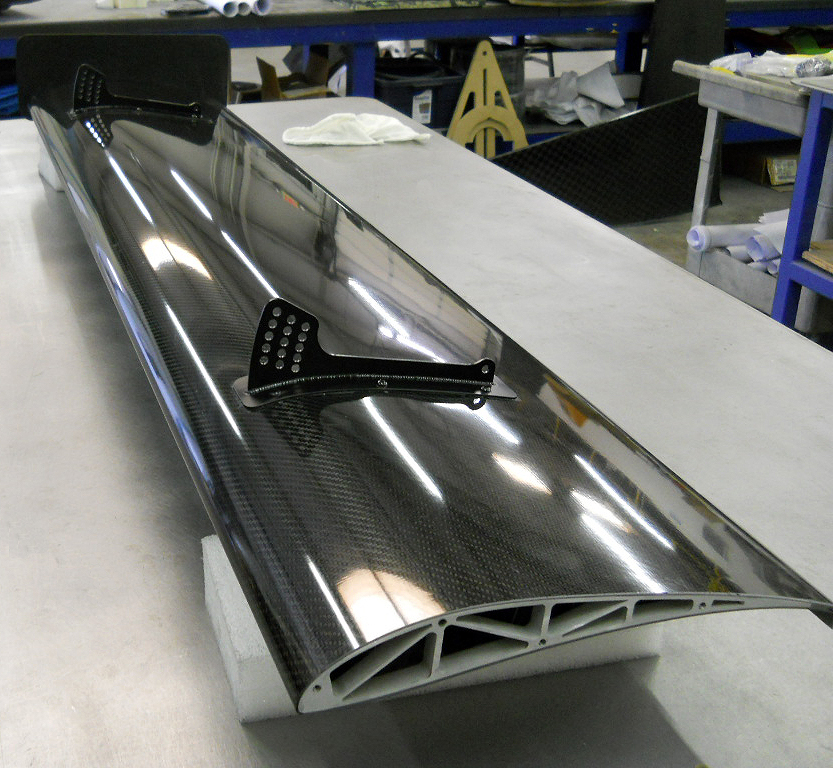 Made from the prepreg/autoclave materials and manufacturing methods used for F1 and Le Mans components, our Raptor wings are made to the exacting standards of top tier professional racing. A 14-inch chord length combined with a proprietary airfoil design provides superior efficiency and adjustability. Whether trimmed out to make efficient downforce at low drag or angled for high downforce applications, our Raptor wing is the superior choice in efficiency, reliability, and manufacturing quality.
Raptor wing package including endplates, underside angle adjustment mounts, and insertable Gurney flap – $3345
Raptor wing package including endplates, overhead angle adjustment mounts, and insertable Gurney flap – $3895
GOODAero Quick-Attach Splitters – With multiple material offerings and optional diffuser ducting configurations, GOODAero splitters provide the front downforce you need. Hardware system included allows for removal/attachment of splitter in under 5 minutes after initial installation of brackets.
GOODAero Splitter package including quick-attach hardware (with or without diffuser ducts, multiple materials available) – Starting at $799
GOODAero Splitter panels, no hardware – Starting at $499